Japan Karate Association Australia
Shotokan Karate
Greensborough | Watsonia
---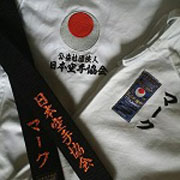 With a vast membership in over 120 countries, the JKA is the world's largest and most prestigious karate organization. Recognized heir to the Shotokan karate tradition, it is the only legal karate entity officially approved by the Japanese government as an association of members Shadan Hojin for the promotion of karate, and granted a tax-free status. More importantly, the JKA is the preserver of the soul and spirit of the art of kokufu-bunka karate-do-karate based
on the ancient Japanese tradition of Bushido (the way of the samurai). The JKA's mission is to promote this way of karate throughout the world, ensuring that it remains true to the philosophical precepts upon which it was founded.

JKA is family martial art and self-defense school where mothers, fathers, sons and daughters can share their martial arts and self defence experience in Melbourne's Northern Suburbs. Our style is predominately non-contact so students can expect to train hard, but feel safe. For those in our senior class contact sparring is an option along with semi and no contact fighting.
JKA Greensborough is built on sharing and learning from all students' life time experiences and to gain strength from those we know and meet. Everyone at JKAA Greensborough is encouraged to act, behave, believe and conduct themselves in a way that sees them as a black belt long before it has happened. It is a representation of what is within us that makes a student a black belt, even when they are only beginning their martial arts journey. This is what makes every student at JKA Greensborough a winner.
---
Change of location
as of the 26th June 2017
Meagher St Watsonia

Concord Junior School Campus on the grounds of Watsonia Primary School

Due to our Gym being renovated we will be moving to the about location. Little Junior and Junior/Senior class will be in different room see maps
Monday's
Little Junior Squad (up to 9 years, parents join in for free) 6-6.45
Juniors and Seniors 7-8pm
Adult Seniors 8-9pm

Download PDF Maps to located us within the buildings
---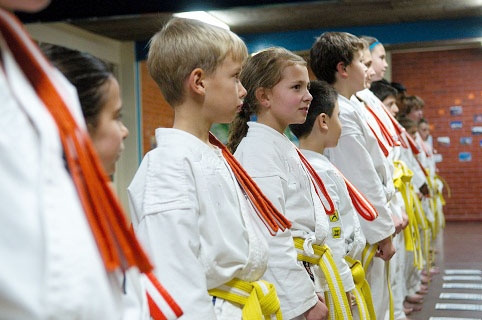 ---
2017 JKA Australia Victorian
State Championships & Seminar
30th April
Lalor North College
114 Childs Road Epping 3076

Greensborough Students please keep this date free as I expect us to make a strong attendance being so close to our dojo.

Here is the Facebook event https://www.facebook.com/events/177484392770186/


---
2016 JKA Australia National Seminar
4th, 5th & 6th March
JKA Australia is proud to present: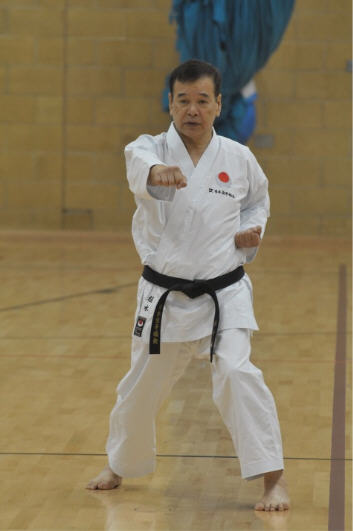 Ueki Masaaki Sensei
Chief Instructor, JKA HQ
Rank: 9th Dan
Shiina Mai Sensei
JKA HQ instructor
Rank: 3rd Dan
Nishimura Takaat
su Shihan
Chairman, JKA Australia Inc.
Rank: 7th Dan
Keith Geyer Shihan
7th Dan JKA-SKC Australia
Jim Wood MBE Sensei
7th Dan JKA Karate Do Australia
at
Brisbane table Tennis Centre
86 Greens Terrace Windsor Brisbane
Registrations via branch instructors
24/1 Preliminary Seminar Program & Fees

---
---

---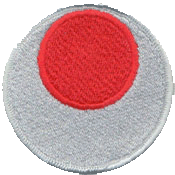 Uniform patch
JKA sign the "In-Yo" symbol. This is a small circle within the larger circle. The smaller circle is red in color and represents the sun. "In-Yo" symbol has the same meaning as the Chinese "Yin-Yang" symbol. It represents a balance between opposite forces and transferred sense,
---
The website is currently under construction so please excuse errors.
---